Print, cut out, and wear your own badger mask!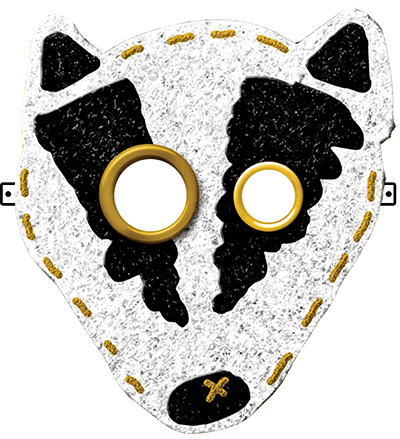 Materials:
8.5 x 11 (letter size) paper
Scissors*
Hole punch (optional)
Elastic string (optional)


*be VERY careful. Eek!
Instructions:
1. Download and print your badger mask on 8.5 x 11 (letter size) paper!
2. Cut out the mask. Don't forget about those pesky eye holes!
3. Hold the mask up to your face...and WHOA! You're a badger!
And if you're feeling fancy...
4. Optional: Punch the holes on the pair of marked circles and tie the ends of an elastic string on each hole.
5. Buy your tickets to see Puffs and wear your badger mask to the show!